Weekly Power Outlet US - Week 35
As summer unofficially ends, electric co-ops navigate hot weather alerts, ERCOT avoids Conservation Appeals, and natural gas futures shift.
This weekend marks the unofficial end of summer...kids head back to school and Yacht Rock Radio is no longer on the car satellite. Apparently, Mother Nature isn't on the same schedule as MISO and PJM have already put out hot weather alerts for this holiday weekend.
ERCOT, wrapped up the week without having to declare a Conservation Appeal. Just the mention of Conservation Appeal alerts is normally alarming, but given they are coming off issuing six in seven days, it's almost become matter of fact. It looks like ERCOT will get a reprieve for now, but as seen below, the weather maps are calling for normal, or below, temperatures on the coasts while above normal for the interior of the US, especially around Texas.
Natural gas futures rolled to the October contract and is trading around $2.80 today. For the technicians, this is a roughly 50% retracement from the early August highs and lows of last week which will have both bull and bear technical traders ready to pounce at the next move.
The EIA storage data came in line with expectations of a build of 32 Bcf. This continues a trend that is starting to see the storage levels drift back toward the five-year average after being well above for most of the spring and summer. If we continue to see the heat stick around, generation burn is going to cut into storage. Also, as of today, the possible LNG dock workers strike in Australia has yet to be settled. As we've pointed out, even if there is a strike, expectations aren't for anything long and drawn out. Right now, given storage levels in the US and Europe, a short strike is viewed as a nonevent.
Yesterday Zinc battery maker Eos Energy received a $390 million loan guarantee from the US government to expand its domestic production line. The domestic production and components allow buyers of the batteries to use some of the domestic specific advantages in the IRA. There is hope the guarantee will build confidence with customers and continue the interest in batteries domestically.
Ironically, this announcement came as there is some debate between the Texas PUC and ERCOT on how to treat battery storage. Basically, ERCOT is asking that batteries maintain a certain amount of stored energy at all times. Some arguing against have pointed out that it could mean storage isn't dispatched even during rolling blackouts.
NOAA WEATHER FORECAST

DAY-AHEAD LMP PRICING & SELECT FUTURES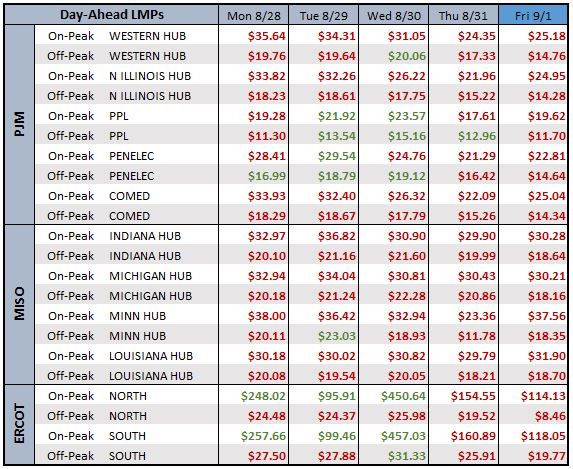 RTO AROUND THE CLOCK CALENDAR STRIP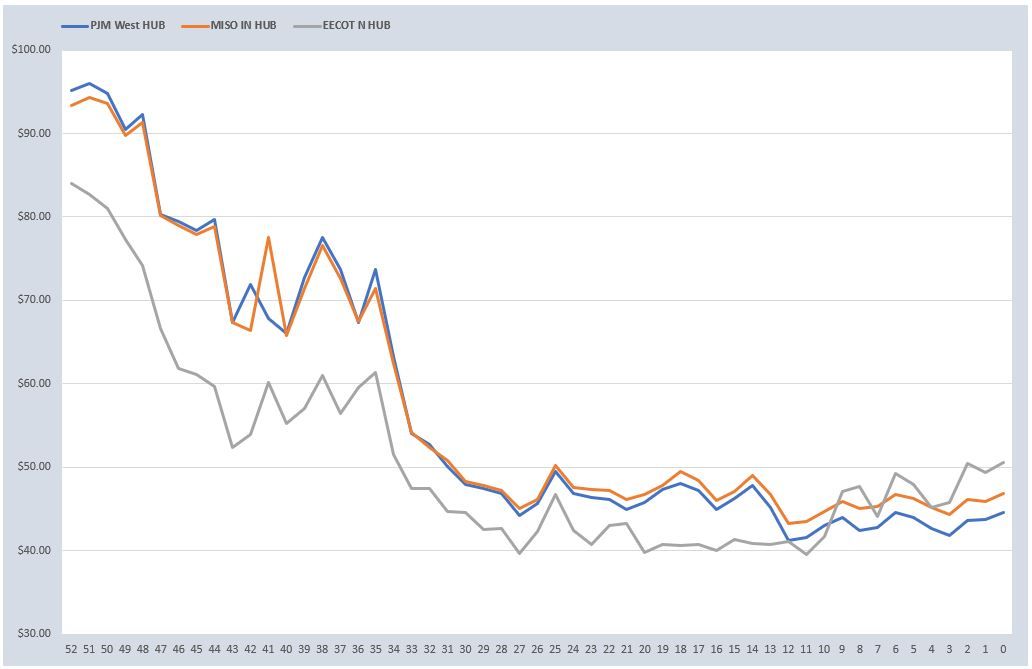 DAILY RTO LOAD PROFILES

COMMODITIES PRICING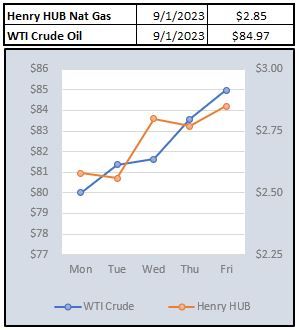 Not getting these updates delivered weekly into your inbox? Let's fix that, click the link below: