We're Rebranding! AESI to Acumen
We are excited to announce that AESI has rebranded as Acumen.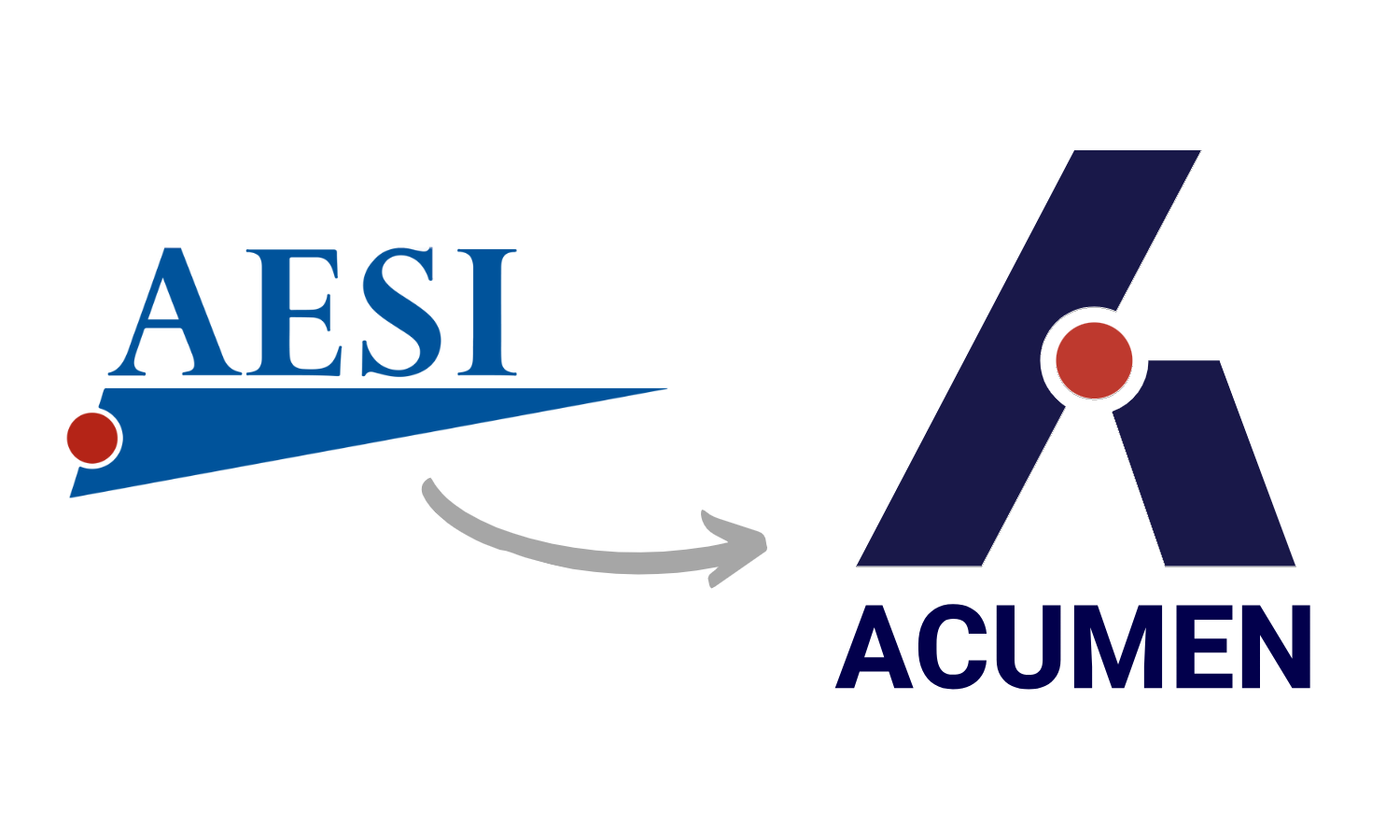 We are excited to announce that AESI has rebranded as Acumen. This marks a significant milestone in our journey as a company, providing us with an opportunity to reflect on everything that the original AESI brand stood for and everything that we aspire to become as we move forward into an exciting future.
📣
Important Note: For all contracts, billing and invoices, our corporate legal names remain unchanged (AESI Acumen Engineered Solutions International Inc. & AESI-US, Inc.)
As you can see, it is not just our logo that has changed. We have updated our website, social media, messaging, and focus, to better reflect the way we help our clients achieve the outcomes they desire. Our mission is to be recognized by our clients as a preferred partner for supporting and augmenting their engineering, operations, and strategic business needs.
Make sure to check out our newly designed website and brand-new blog!
Our journey so far has been one of tremendous growth. We have become a trusted partner to a wide range of clients across North America and internationally, and have built a reputation for providing high-quality, straightforward solutions that our clients can rely on. At Acumen, we are proud of the team we have built - our team is composed of engineers, technicians, management consultants, and more, all dedicated to helping our clients achieve success.
We are now taking the opportunity to evolve our brand in order to better communicate the depth of knowledge and expertise that Acumen truly represents, and to realign with our refined vision and value proposition. Our new logo and visual identity are inspired by our core principle of being a reliable partner for our clients, helping them to maintain and improve their operations through sustainable engineering and management solutions.
We are excited and proud to announce our new branding and logo, and we look forward to continuing to support our clients as they strive for operational excellence. Thank you for your continued support, and we hope you will join us as we embark on this new chapter as Acumen. You can count on us to continue to be Your Trusted Advisor.
Sincerely,
Loreto Sarracini